Seafood Delicacies: Export & Sales
Seafood Delicacies
Daiichi exports seafood delicacies and snacks. Scallops caught in Hokkaido and Aomori (Mutsu Bay) are flavored and baked into tasty products while scallop mantle, squid, caplin (shishamo) and other fish are smoked and processed into delicacies and snacks. Daiichi is proud to offer to the world only the most delicious of seafood.
Baked Scallops (flavor varieties)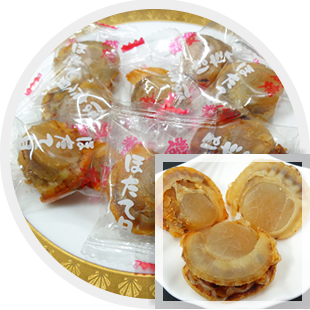 Regular Teriyaki
Flavored with teriyaki sauce, the umami of scallops is for the maximum enjoyment of everyone – simple flavoring that is most popular with all consumers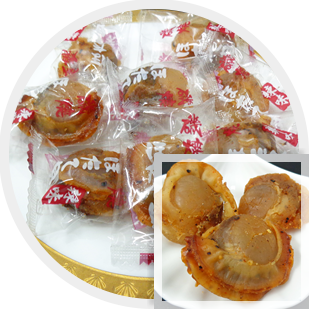 Hot & Spicy
Seriously hot, with the spiciness of Habanero pepper that makes you come back for more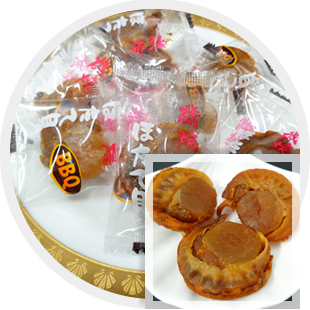 American BBQ
Authentic American BBQ sauce flavor creates a new taste that is spicy & sour with a strong kick
Other Seafood Delicacies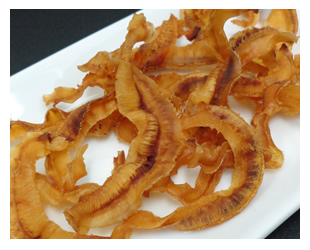 Scallop Mantle
Teriyaki flavor fills your mouth full of the umami of scallop.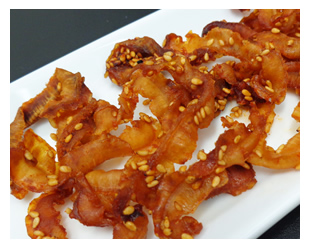 Scallop Mantle Gochujang
Scallop umami with a difference, the mantle is flavored with spicy Korean paste.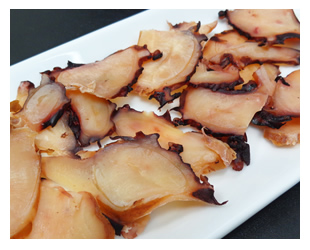 Smoked Squid
Soft texture - smoking makes squid umami even more intense.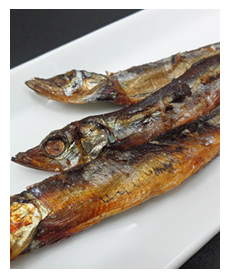 Smoked Caplin
Smoking caplin makes it more flavorsome.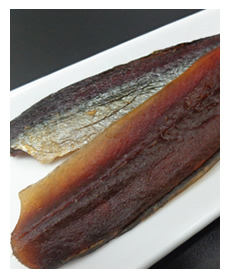 Smoked Herring
Flavored with sweet & spicy soy sauce, herring acquires a sophisticated taste that is a best match for alcohol.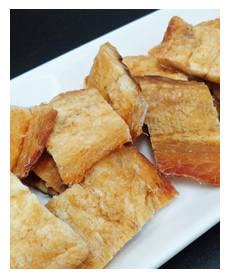 Smoked baked Cod
Soft and easy to eat, the umami of natural cod fills your mouth.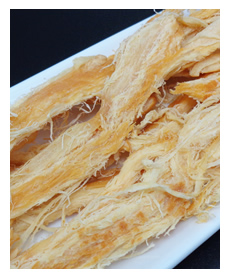 Dried Squid Strips
Soft and light large squid strips fill your mouth with umami the more you chew.